Increase your revenue with solutions that enable you to expand your offer
Platform aggregating various added values for your users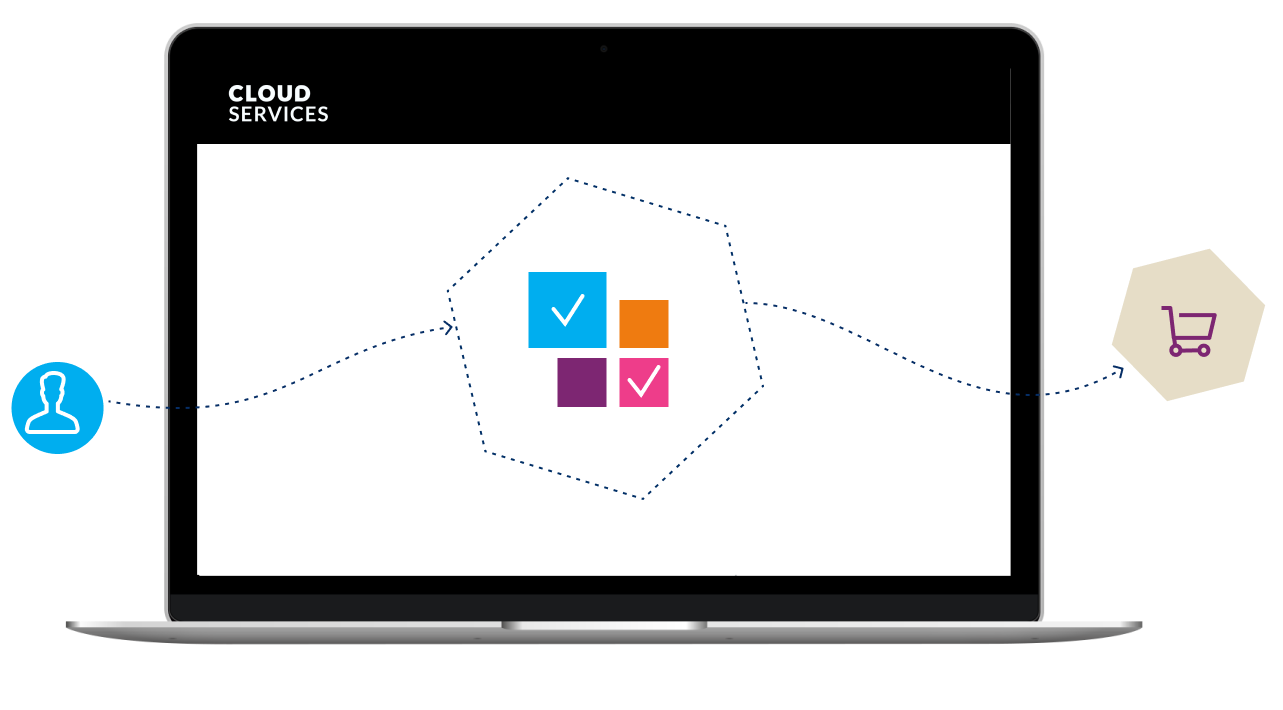 Our solutions
---
Discover the new possibilities of VAS (Value Added Services)
The strategy of building an offer based on the idea of the marketplace has become one of the most effective solutions to increase sales.
Consumers function in an increasingly dynamic world, are busy, and thus have less time for shopping. A comprehensive offer, which brings with it an additional bundle of benefits, will therefore be more attractive than the classic offering of products. With VAS (Value Added Services) you can increase sales and build even stronger relationships with your customers.
---
Expand your product range
Thanks to our solution, you do not have to build your own VAS portfolio. We offer a database of potential partners, ready-made cooperation models, and attractive commission rates. An important advantage of our solution is the possibility of launching a full sales path in the online channel, including integration with suppliers.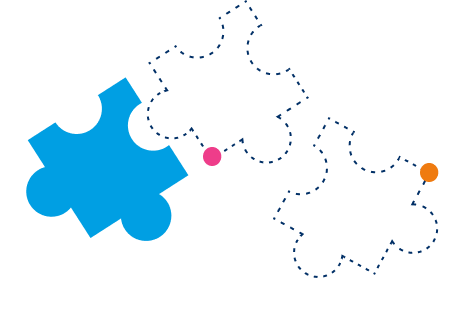 House
Mortgage loan + security + insurance + TV + Internet
School
laptop / tablet + financing + Internet + room equipment
Auto
Financing car purchase + insurance + leasing / credit
Vacation
Vacation trip financing + insurance
Health
Medical package + rehabilitation devices + financing
Gaming
Computer hardware + Internet + station equipment + games + financing
Implementation options
VAS Promotional Catalogue:
Landing Page system with the possibility of adapting to the expectations of the Partner. No additional IT work is required! The customer can purchase any VAS fully on-line.
Dedicated VAS sales paths:
Full sales paths in accordance with the Partner's CI, ready to be embedded in the current sales processes along with the possible construction of product packages. Possibility to expand existing sales processes and/or digitize them.
Integration at API level:
Full integration allowing to place VAS offers with VAS Hub within the framework of currently owned applications (mobile, web, and stationary (e.g. in service points).
Learn the solution in practice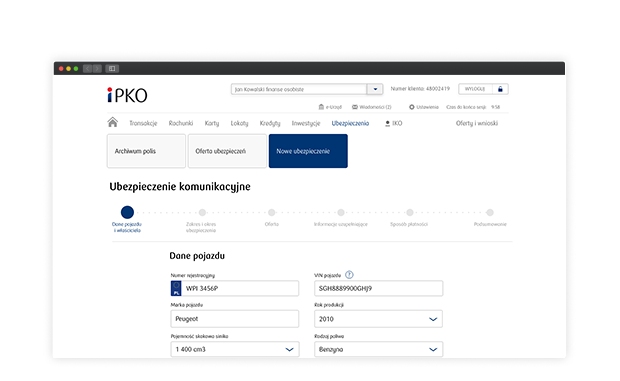 Insurance VAS for PKO BP. Sale of motor insurance, as a supplementary offer for banking products.
more >
Learn more about our solutions
Self-service online
Reduce the number of inquiries to the support center and reduce the cost of handling interested parties by providing your customers with easy-to-use tools for changing account details, submitting applications, and complaints.
more >
Portal online
Design, create, and launch a fully functional website - without the need to involve IT specialists. Use ready-made tools and run any number of websites tailored to your business needs.
more >
Digitalization of sales and service
Discover dedicated tools for different industries. Design and implement effective sales paths. Finalize online transactions.
more >