Share on-line training. Educate, certify and build your employee community through the digitization of e-learning.
Gain full control over the training and certification processes of your employees without the need to involve external resources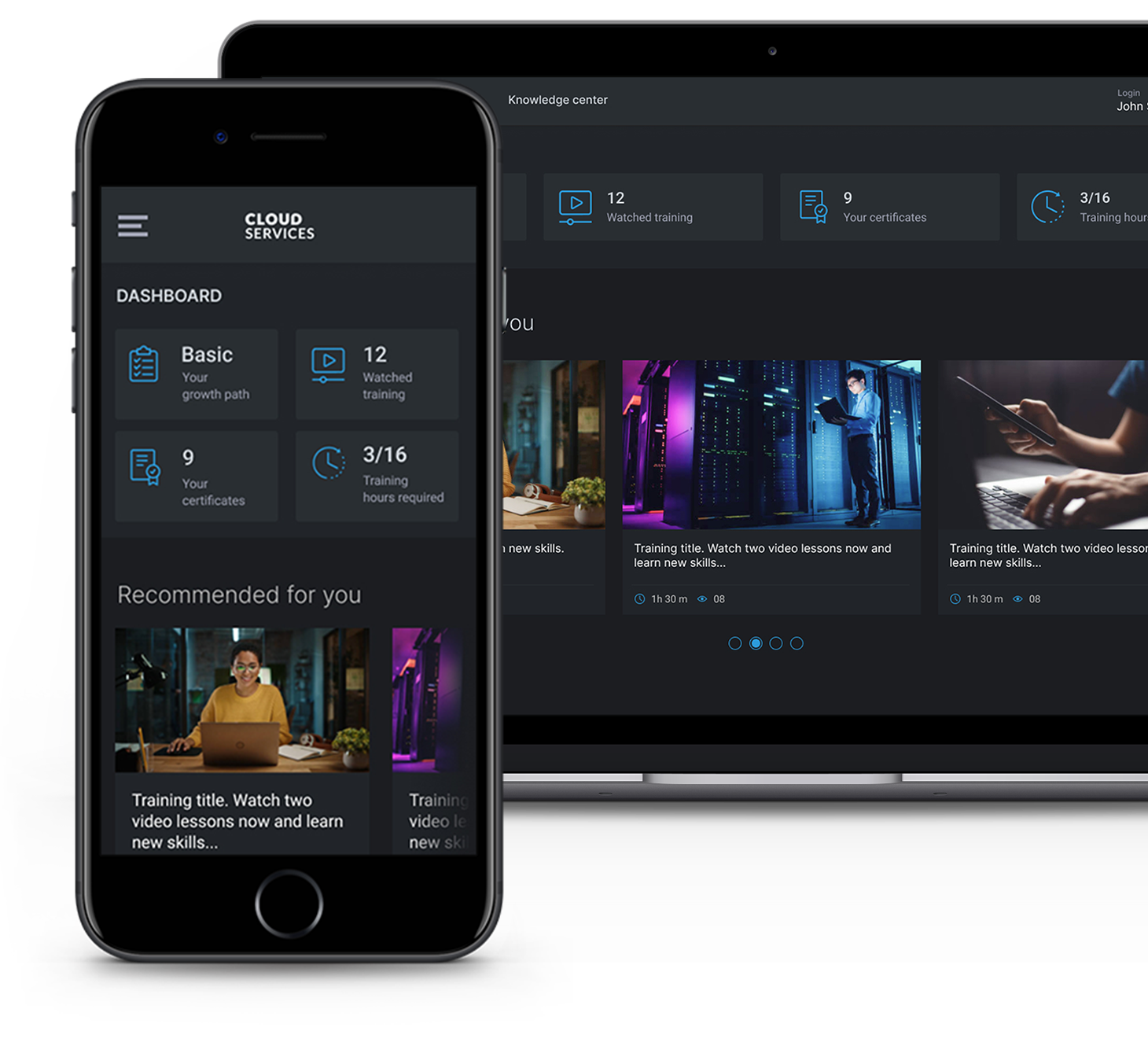 Our solution
---
Explore the possibilities of the e-learning and certification platform
Access to the platform
Registration form with activation e-mail. It is possible to activate the user account automatically or manually after data verification.
User administration
Full control over registered users: adding, de-activating, editing and deleting accounts. Manage groups and assign to learning paths.
Content management
The CMS panel gives you full control over the content of training and articles in the knowledge center. The video materials are hosted by an external Vimeo service.
Educational paths
The platform enables the creation of educational paths for groups of users. The learning path may include: training cycles and individual training sessions.
Tests and certificates
The platform allows you to add a test to a training course. The test will be active when the user has marked all parts of the training as watched. The system automatically validates based on the defined responses and generates a certificate.
---
E-learning doesn't have to be boring. Increase the engagement of your users by publishing interesting content and multimedia materials.
Thanks to the broad context of use, the platform is more "user friendly" for its users.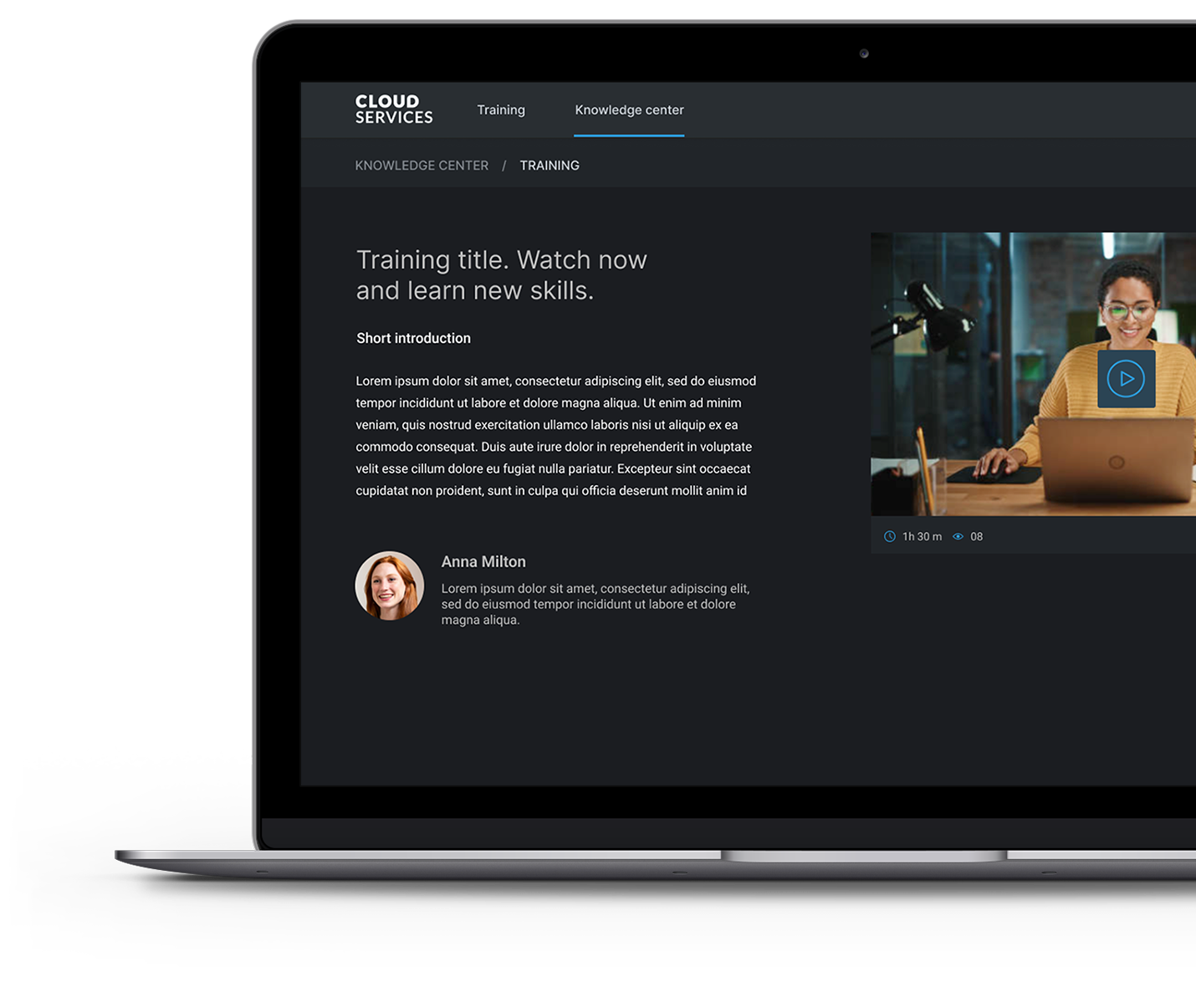 Learn about the platform's functionalities
On-line training
Share your training online
E-learning training
Create thematic training blocks.
Creator of training tests and certificates
Create knowledge verification tests and enable automatic certificate generation.
Not only training
Launch a knowledge center with additional learning materials
User account and statistics
Increase the involvement of your employees.
Complete educational platform
Publish videos and tests to verify knowledge.
Possible implementation variants
---
Basic:
Full version of the platform with no training limits and registered users, templates in the colors defined by the Ordering Party, replacement of the logo.
Tailored:

Basic + range
the ability to create your own graphic and ux templates for subpages,
integration with an external authorization service (eg Active Directory).
Custom:
Tailored + range
the possibility of any functional and integration expansion.
valuation based on functional requirements and man-hours