---
Insurance sales platform for multiagency BIK Serwis
Case study of implementation of motor insurance sales platform in the agency model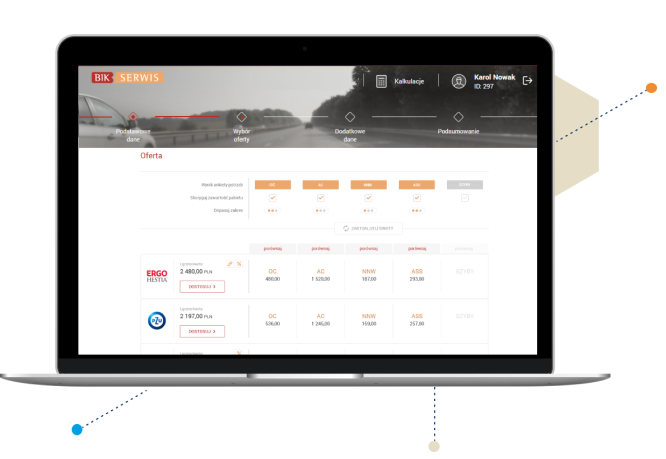 Objective and results
Implementation of a sales platform in the agency channel integrated with a dozen or so insurance companies, which provide online pricing, combined with the offer of BIK Serwis general agreements.
The solution launched for BIK Serwis enables multiagency employees to go through the full sales path of motor insurance as part of the comparison and adjustment of the full range of insurance companies enabling online premium tariffing on the Polish market.
Along with the integration with a dozen or so Societies, we have also implemented a full and modern platform which, in a unified and fast way, allows the user to go through the whole process, eliminating the need to prepare offers for the same Client in the portals of many Societies, thus reducing the time required for the analysis of scope and price differences.
In addition to the Societies' offers available as online tariffs, the platform also supports general agreements operated by BIK Serwis, which allowed for quick and easy comparison of open offers with general agreements.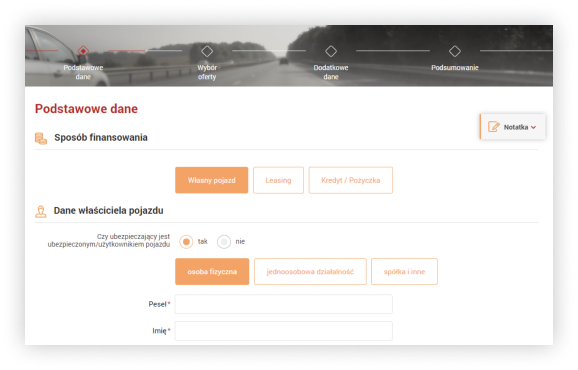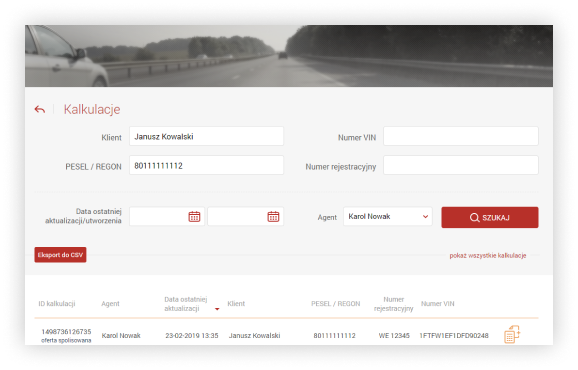 Implementation process
Analysis and conceptual work
The project was preceded by several-stage workshops with BIK Serwis, an analysis of its business environment and an analysis of integration with the Societies' product systems, on the basis of which we proposed high-level functional models of key functionalities.
Platform adaptation and expansion
During the following months, the integration with key companies was implemented to cover the largest possible sales area of BIK Serwis as soon as possible. As a result, the most important products and functionalities from the point of view of the sales network were made available, improved and expanded within a single tool.
Installation and further integration with Insurance Companies and BIK Serwis systems
After the testing phase, the platform was made available on production environments and was sold within key insurance companies. In the following months, other Societies were integrated and the functionalities for the sales network were extended with other necessary mechanisms, including the possibility of comparing Societies' general offers with those of general contracts. The result of over a year's work is a homogenous sales platform for communication insurance with the integration of 13 Insurance Companies in the full tariff and policy model, including the integration with BIK Serwis internal systems.
Learn more about our implementations