Communication with customers
Be closer to your customers. Automate communication in the channels:
SMS, VoIP, e-mail, www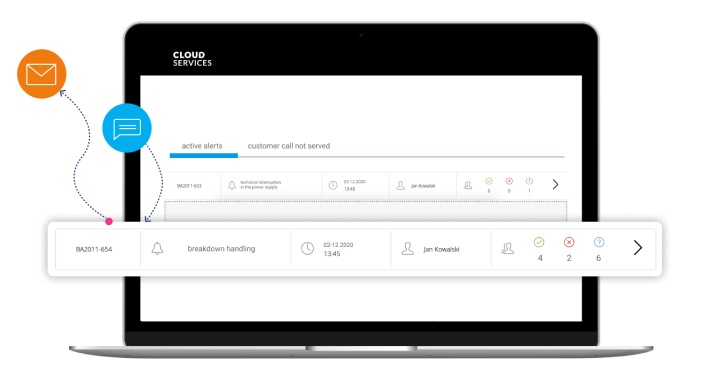 Our solutions
---
Use tool to multi-channel communication in your company
Create your own event handling processes involving both your employees and customers. Quickly inform about failures, new services, organizational changes, curiosities, as well as receive reports from them. Delegate tasks to employees, technicians, or subcontractors.
Enable automatic notifications requiring confirmation from the recipient. The tool allows you to handle events such as failure or planned technical interruption in service delivery. In the process wizard you can define in what order, when, and who should be notified about the event. Moreover, the system allows you to send notifications requiring confirmation from the recipient. Thanks to this you can be sure that the employees responsible for removing failures, for example, accepted the notification. What is more, you can plan to send another notification automatically, in which the technicians will confirm the completion of the repair and the system will notify customers.
---
Using the wizard is simple and intuitive.
Our tool does not require technical knowledge in daily use.
Thanks to the step-by-step wizard you can easily create new and modify existing operating procedures. You decide who of your employees has access to the full wizard and who can only run existing procedures.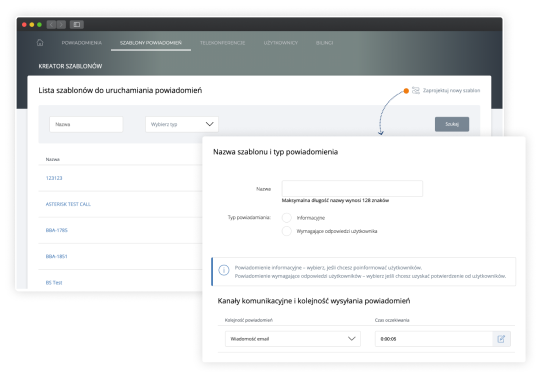 ---
Monitor the event and generate reports
With our tools, you will be able to standardize your company's service processes more easily. The dashboard provides a convenient preview of the procedures launched and tracking of current statistics. You can generate detailed reports which present, among other things, the time of recipients' reactions and their responses, which may be particularly important in case of failures requiring quick actions.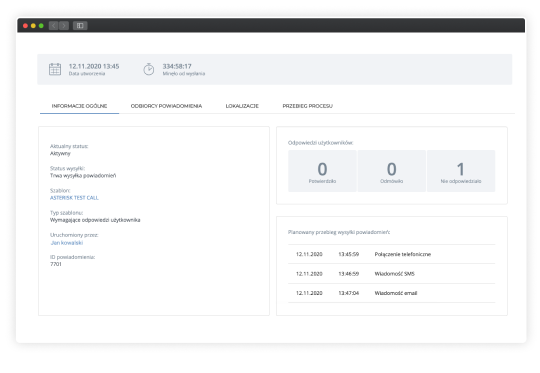 ---
Learn the solution in practice
Learn the solution in practice
Portal online
Design, create and launch a fully functional website - without the need to involve IT specialists. Use ready-made tools and run any number of websites tailored to your business needs.
more >
VAS Solutions
Increase revenue from your online channel with sales solutions that can be implemented in any industry. You can already easily deploy a system to sell tickets, insurance, banking products and more.
more >
Online service sales
Launch a complete sales platform. Optimize costs, streamline processes and increase profits.
more >